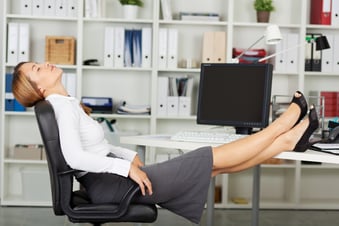 Service folks are fast (ours are really fast – and thorough).
Even they don't operate at Internet speed though.
What if your copier service partner (or your in-house IT) could troubleshoot copiers remotely? Better, depending on the issue – fix them without ever having to get up from their desk?
You can. Here's a quick overview of how Kyocera makes it possible.
If your copiers are on a maintenance contract or you're a managed print services customer, here's all you need to know: there's a chance we can fix issues quickly without having to dispatch a service technician.
If we do have to send a technician out, they'll arrive knowing exactly what needs to be fixed. This means if they think they'll need a particular part, they'll be able to have it on hand (or tell you upfront if they need to order it in). All of this means your equipment is repaired faster than ever.
Are you a DIYer? Troubleshooting yourself can be a little bit faster IF you have the right tools. If you manage the printers in your office, why not try a little copier DIY-ing.
Kyocera devices come standard with some powerful Web tools that can really change the way your office troubleshoots its devices.
Kyocera's Command Center and Net Admin are like websites you visit to check on the status of your printer. Every device that lives on your network already has it's own IP address (this is also why you need to pay attention to copier security).
Here are two snapshots of what the Net Admin and Command Center tools look like: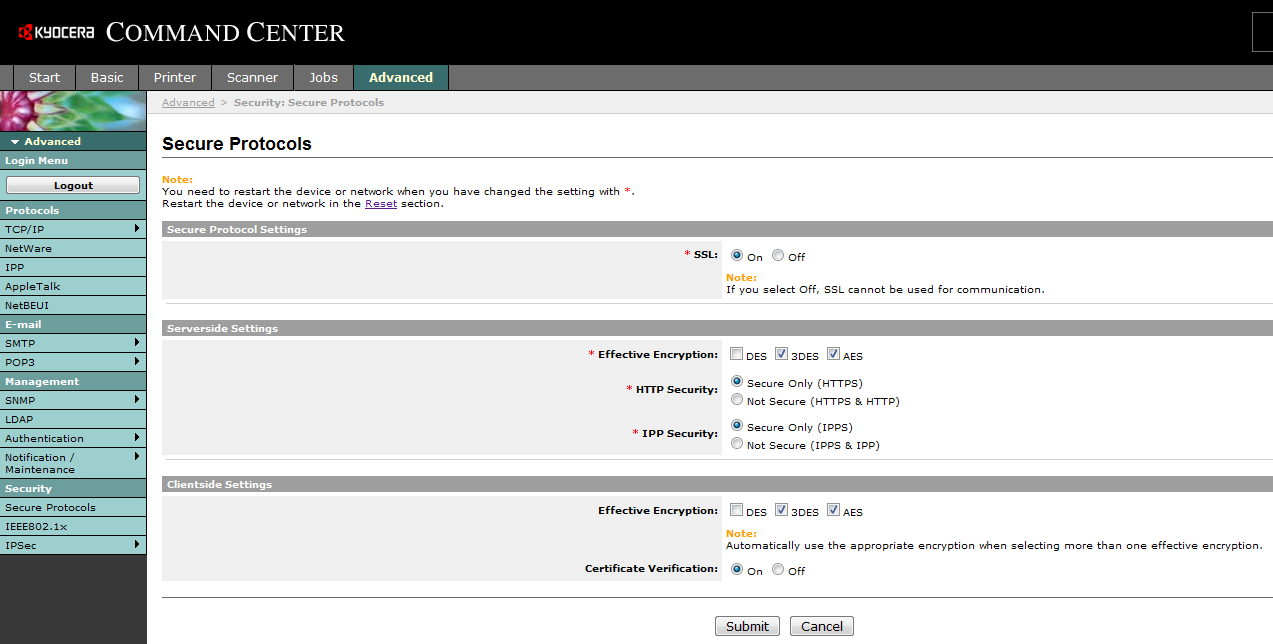 The tools serve as real-time windows into the technical mumbo jumbo that is your printer. Things like printer status, security features, your copier's address book, and a slew of other things you can manage from your computer versus your copier's control panel. The easy and uncomplicated software gives network administrators the control to handle a fleet of up to 10,000 devices too.
Another big advantage of the portals is the ability to manage the firmware on your device. Just like your mobile phone and computer needs updates from time to time, so do printers. Updates not only fix known issues, but can also help protect you with the latest security patches.
Kyocera Command Center and Net Admin Highlights
Net Admin:
Device Manager lets you organize devices into logical groups

View the status of your network printer

Set up automatic device status e-mail alerts

Upgrade Kyocera device firmware

Change settings in multiple devices at the same time

Proactively manage service and supply issues

Administrators can remotely activate optional device functions

Configure user security settings

Manage your network's proxy and IPsec settings
Command Center
Provide information like device status, toner levels, paper availability to all users

Set authentication to prevent unauthorized users from changing MFP settings

Allow administrators access to device settings and create new folders including address book, document box, device drivers, etc.

Configure one device exactly like another on your network

Secure access with HTTPS

Standardized on all Kyocera TASKalfa MFPs and ECOSYS products
Don't wait around. Get back up and running on your own, at the speed of Internet — not the speed of a support person.