Maximum Productivity & Quick Fixes
First, we match you with equipment that makes sense for the volume you print, copy, and scan. This ensures maximum productivity for employees AND fewer breakdowns from underuse or overuse.
If you have a breakdown, we fix it in one visit. We have thousands of dollars of parts and equipment in EVERY service technicians vehicle. That allows us to make most repairs in a single visit – getting you back to full productivity ASAP.
However, more often, breakdowns are prevented altogether with proactive maintenance. If we see something that's about to break, we proactively repair it BEFORE it breaks.
Three in 30 reports: For ANY customer with three service calls in 30 days, you immediately become a priority as we work with you to identify the root of the problem.
Copier & Printer Apps
Do you think of your printers as tools that make your office run more smoothly? You should. Lean on our experts to answer questions about productivity tools and services that maximize your technology.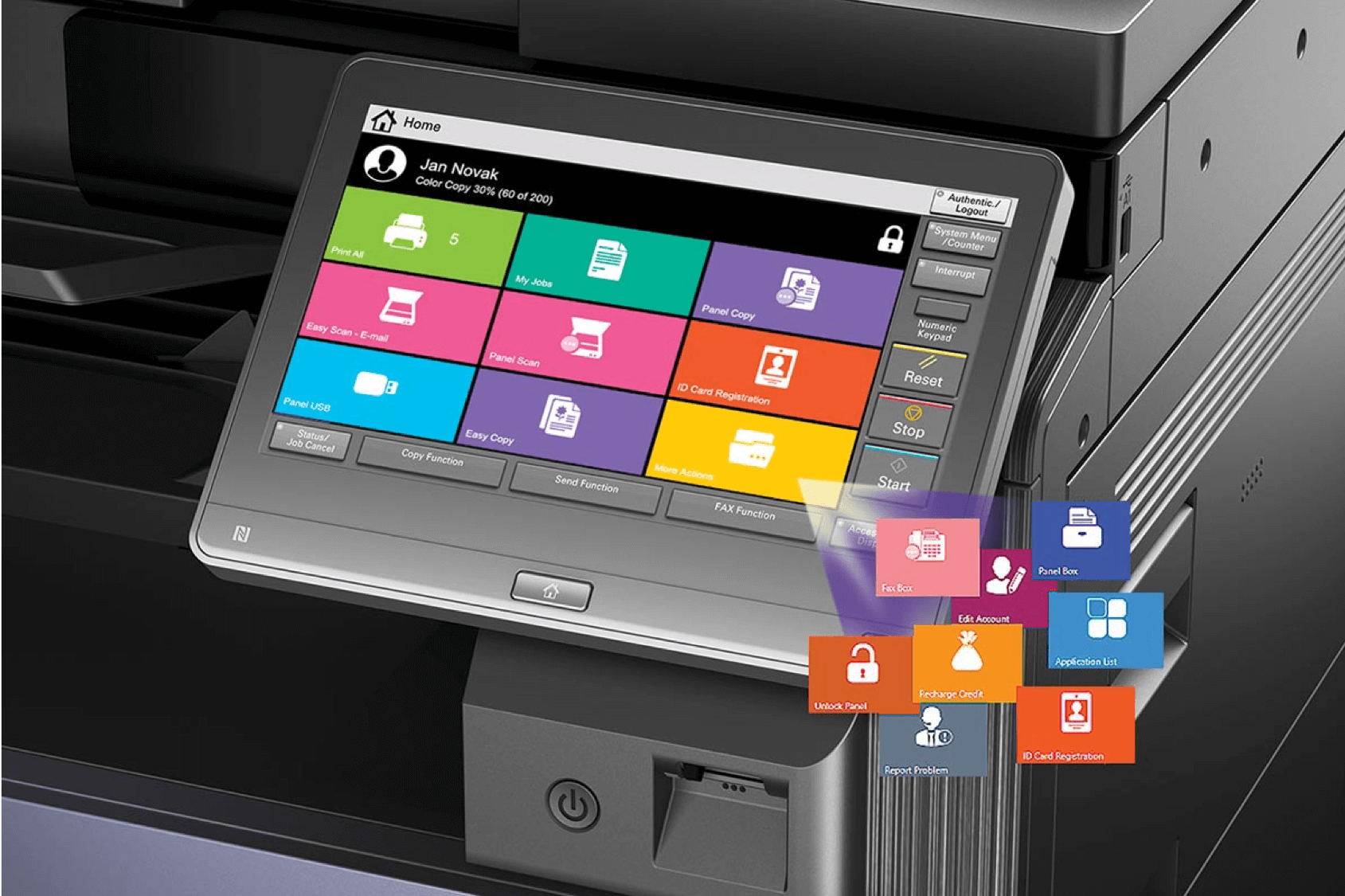 Buying & Leasing Alternatives
Not sure your office wants to take on the financial commitment of buying or even fleets of printers? Managed Print Services allows you just to buy your paper, then pay per print.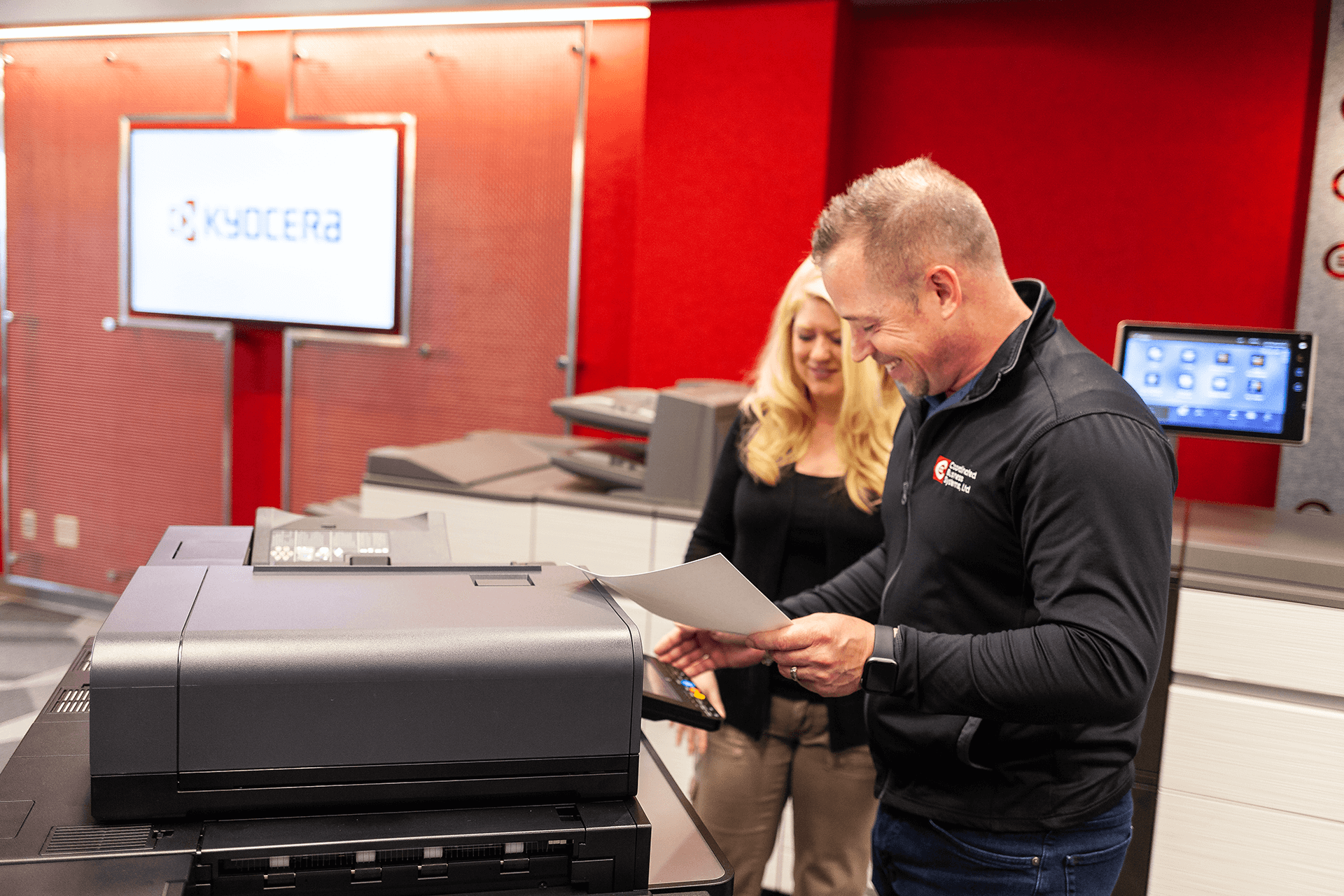 Which copier or printer is right for you?
Tiered Color System
Only pay for the color you use.
Simple Color (Low Coverage)
A color company logo on black and white correspondence.
Simple Color (Low Coverage)
Business Color (Medium Coverage)
A report that contains colorful charts and graphs with text.
Business Color (Medium Coverage)
Creative Color (High Coverage)
Color rich collateral such as brochures and presentations.
Creative Color (High Coverage)
Choosing the Right Copier
Copiers and printers come in all shapes and sizes. Coordinated Business Systems guides you in choosing the RIGHT equipment for your office. That way you meet your business goals without wasting money or losing time to unproductive equipment.
Think about it this way: You don't buy a copier just because you want one. It's a means to an end of improving communication, internally and with your customers. If you are focused on a laundry list of features like color, speed, and cost, it's time to change the way you think about your copier purchase.
Do I really need to buy a copier?
Plenty of companies will sell you equipment you don't need. Let's work together to discover if you need a copier, or if you'd be better off with a printer or scanner, or if managed print services would be a better fit for your needs.
Which machine can support our needs?
We'll help you find a device that can handle the volume and quality you require...or don't!
How much does it cost to own the device?
How can it enhance my productivity?
Make sure you have the software and services to get the most out of your copier and have a hassle-free experience owning your new copier.
Let's Grow Your Business
Every Success Starts With a Plan