Supplies
You'll always have the supplies you need to keep your document imaging equipment running at peak efficiency when you use Coordinated Business Systems' supplies program. Additionally, we want to help you make good decisions about your printer supplies, from avoiding scams to making positive choices for the planet.
Why CartridgePlus™?
Because you get so much more than just competitively priced high quality
laser cartridges.
CartridgePlus™ is a Coordinated Managed Print Services program that reduces the frustration and investment associated with copier and printer cartridge inventory. CartridgePlus™ allows businesses to save money on printing costs through the convenience of paying only for the cartridges used.
We carry Muratec, OKI, Lexmark, Sharp OEM supplies and Kyocera Ecosys supplies for Kyocera printers. We also offer OEM and Non-OEM Laser Cartridges and a full line of supplies for HP, Lexmark, Dell, and most other major laser and ink printer manufacturers and mail machine supplies.
Free Printer Service
Free Printer Service
4-Hour Response Time
4-Hour Response Time
Same day shipping for laser cartridges
Same day shipping for laser cartridges
One local vendor accountability
One local vendor accountability
High Quality Prints
High Quality Prints
On-site Recycling Initiative
Responsible Recycling offers your organization a full-service recycling solution for your supplies and is the environmentally-friendly way to dispose of your empty cartridges.
Features of Responsible Recycling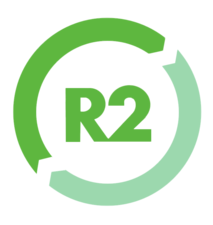 Recycle multiple printer brands
Download prepaid shipping labels
"CartridgePlusTM lives up to its name. It definitely has its advantages. Coordinated Business Systems' service has been prompt and professional. CartridgePlusTM give me peace of mind, one less thing to worry about."
Hang up the phone
If you receive a phone call that seems suspicious, or you feel pressured to act fast, hang up the phone and call your supply vendor. The employees at your supply vendor will know of any new pricing taking place or any changes in the industry. The same applies to emails; contact your supply vendor right away.
Ask for Details Only Your Supply Vendor Would Know
Your account number is a piece of information that only you and your supply vendor should know. Keep this number next to your phone. If anyone calls and states that they are affiliated with, or are your supply vendor, ask them to verify your account number. You may even want to ask for the date of your most recent order as additional verification.
Be Cautious of Data Mining
Data mining is the act a toner pirate may use to collect small bits of information about your company to sound knowledgeable and trustworthy. It may be someone asking who you use as a supply vendor to purchase toner, or asking what model copiers or laser printers you use. Toner pirates can use this information to appear as though they know your account and the business you do with your supply vendor.
Need to order supplies? We can help!
Let's Grow Your Business
Every Success Starts With a Plan