"I love it when I can't find a document I am looking for," said NO ONE ever!
That's because searching for paper files is time consuming. And sometimes, after countless hours of searching, you don't even find what you're looking for.
Despite the hassles that come hand in hand with a traditional, paper-based filing system, organizations are still apprehensive to implement an electronic document management system.
We could all use a little more time added to our days. How much time do you spend looking for the right document and the right information in that document?
How would you like that time back?
Here are seven ways document management is a time saver for business.
1. Processes Move Faster
When time-intensive manual processes are automated, business processes like approvals and reviews between departments happen much faster. Employees can access what they need, when they need it, without having to wait for a co-worker to get back to them.
2. Search Queries Help You Find What You Are Looking For
Like a good Internet search engine, document management systems can index every word on every document – search on any detail without ever having to leave your desk. On top of that, documents are less likely to be lost and more likely to be filed correctly with built in fail safes to enforce accurate indexing. Not only can you find the right document, you can find the right section within the document.
3. Virtual Archival Saves Time, Space, AND Money
Archives can be created much faster in an electronic world with batch processing functions, versus the need to physically organize and move paper files to a storage area. Plus you can free up that precious office real estate too! Sharing files among teams is also easier as files can be emailed or routed to designated folders, saving paper in the process.
4. No More Blame Game When a File is Lost
In a paper world, once a page is lost, it's rarely ever found. In an electronic world, those who access a document are held accountable with audit trails that track every interaction with a document, and everything is backed up in the event something is accidentally deleted.
5. Collaboration (and Communication) Made Easy!
With the increasing need for information on the go, a good system, if desired, can provide secure access to documents anywhere you have an Internet connection. Some systems can even integrate with your Website so your customers can access their information on their own. No more putting a customer on hold while you search through file folders.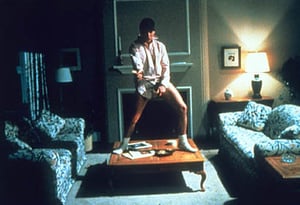 6. Paper Is Risky Business
The simple fact is that if your company is solely reliant on paper, you are at risk. Desktops and filing cabinets, and the documents they house are only as secure as the person responsible for locking them up. With document management, not only can your documents be protected by multiple layers of security, but they will be protected from fire, flood, or theft, saving you time and money in the recovery process.
7. Audits Are Quick and Painless
The best way to find information is to first store it carefully — digitally and redundantly, with full search capabilities. Whether you are in an industry where audits are a regular thing or not, document management ensures document storage is done right, thereby making an audit easy. Auditors demand documentation, and if you make it easy on them, chances are they will make it easy on you.
All valuable time savers in a world where there doesn't seem to ever be enough time in the day. What are you waiting for? To find out how you can be more productive and save, contact us today!