Managed Print Services
While many day-to-day operational costs cut into your company's revenue, the amount you spend on printing services may be more surprising than you expect. Having a good managed print services provider will help optimize your company's document output, allowing your business to operate more efficiently.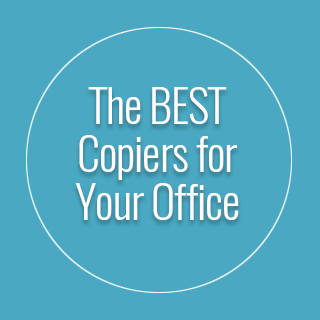 What is Managed Print Services (MPS)?
Simply put, Managed Print Services (MPS) helps an organization gain visibility and control of printing, which leads to cost and labor efficiencies. Managed print services, also referred to as business print services, takes control of the daily management of printing; which can include calibrating your copiers and laser printers, delivering supplies, maintenance and other tasks that will help reduce costs and improve efficiencies for your business.
Improve company workflow
Reduce total printing costs
Optimize overall print environment
Free staff from the burden of copier and printer-related tasks
Managed Print Solutions for Business
Coordinated Business Systems offers a wide variety of copiers, laser printers, and business print solutions that will help save money and free up valuable IT staff hours. Our MPS offerings, SmartPrint™ and CartridgePlus™, can eliminate the wasted time, effort and money many businesses are experiencing with printer related issues.

SmartPrint™ Managed Print Services
SmartPrint™ Managed Print Services allows your organization to experience significant savings on your office printing by bundling all of your document output devices (from existing and/or new) costs into a simple, low cost-per-print program, which includes:
All copiers and printers, service & parts
Lowest total cost-of-ownership
One invoice from one local vendor

MANAGED PRINT SERVICES - PACER CENTER