Sharp Aquos Board
A new era of breathtaking detail and interactions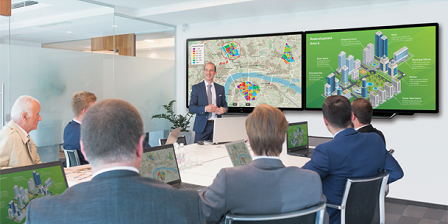 Make your content stand out from the rest! Thanks to 4K Ultra-HD resolution and direct bonding of the LCD panels, the Sharp 80" Class (80.5" diagonal) PN-L805H and 70" Class (69.5" diagonal) PN-L705H AQUOS BOARD interactive display systems make content extremely precise, realistic, and easy to make out. These are your go-to monitors when you need true-to-life detail and superb interactivity.
Key benefits:
4K Ultra-HD Quality
Minimize Glare and Fingerprints
High-precision Touch pen with Pointer
Quad-Screen Display
Ready to learn more? Talk to a Coordinated team member at (952) 894-9460 or fill out the form and we'll get in touch shortly.
Let's Grow Your Business
Every Success Starts With a Plan