It's a Complicated world
The resources on this page will help you get more out of your copiers, identify business needs, and suggest solutions to your business challenges.
All of the resources on this page are free.
Read, watch, and learn.
Need some advice or have a question not answered on this page? Let us know.
Kyocera Video Resources: Toner Replacement Demos, Copier Demos, and More
These videos will show you how to use various functions on your Kyocera copiers.
Forgot how to do something? From the basics of copying and scanning to bates stamping, get the most out of your ECOSYS and TASKalfa equipment with these short videos.
WhitePaper: Should SMBs Outsource Information Technology?
Business owners who outsource IT support generally enjoy stable systems, lower maintenance costs, more uptime, and less worry.
Running a small business is hard.
How do you close the gap between IT needs and what those needs cost?
Outsourcing. It's called Managed IT services.
Read this short whitepaper today to discover how outsourcing will help your business – and cost less than you think.
eBook: Manufacturing A Better Process with Document Management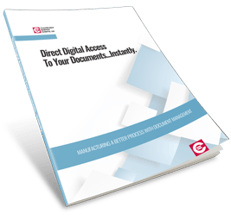 Document management equals CONTROL over documents, reduced COSTS, simplied COMPLIANCE, and easy COLLABORATION on the documents manufacturers rely on to run their businesses, such as:
Digitize human resources documents
Streamline accounts payable processes and take advantage of early payment discounts
Improved safety by centralized management of standard operating procedures and other safety-related materials
You don't have to rely on paper documents to run your business. There's a better way. Read our free eBook.
Video Demo: Using Document Management to Make Your Auditor Happy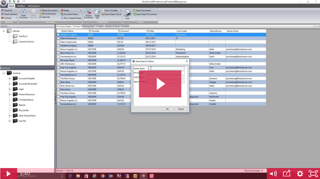 Everyone talks about the benefits of document management, but sometimes it's hard to imagine what those benefits look like in action.
In this short video, you'll see how simple and easy it is to use Smart Search to find and share documents.
In this example, we'll show you how to find and retrieve documents for an auditor – something every manufacturer has to do.
Instead of shuffling papers together – going from desk to desk and filing cabinet to filing cabinet – this video shows you how quick and easy it is to find the documents the auditor wants, retrieve them, and then share them with the auditor. Purchase orders, packing slips, and invoices are easily found in seconds.
Video Demo: Automating Accounts Payable with Document Management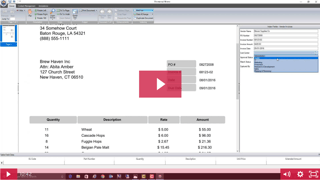 Accounts payable is low-hanging automation fruit. Manufacturing companies must match invoices for materials, payments, and align materials costs against multiple cost centers. And being stuck shuffling paper can even keep you from taking advantage of early payment discounts.
There's an easier way to manage your accounts payable process.