Mornings can be tough, but what you do in those early hours impact your whole day. It's important to establish habits, as we thrive from the consistency and efficiency of routines. Successful leaders are a great example on the power of routine.

In addition to brushing your teeth and all the other necessary daily tasks, follow these tips for a morning routine that will lead to a productive work day.
Prepare the Night Before
It turns out your successful morning actually begins the night before. Before going to bed, take care of simple tasks that can be done in advance. Pack your lunch, check the weather, and even plan your outfit. Some of the most successful people are known to purposely wear the same thing every day. Eliminating unnecessary decision making allows you to use your brain power on more important decisions throughout the day.


Wake Up Earlier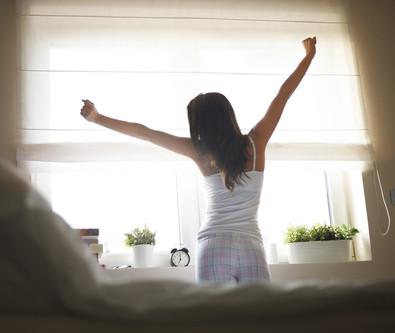 Don't fall victim to the snooze button on your alarm. Those extra 5 minutes of half-sleep aren't doing you any favors and are just going to make the rest of your morning rushed. Wake up when you're supposed to and make the set time an earlier one. Waking up earlier gives you more time to get things done, allows for a more relaxed morning routine, and eliminates distractions. Starting your day before others allows you to concentrated at what you need to do and avoid unwanted interruptions.
Eat a Real Breakfast
Don't skip the most important meal of the day or try to only eat a sugary granola bar. It's important to start your day with a nutritious breakfast. A healthy breakfast gives you energy, improves your short-term memory, and helps you concentrate more intensely and for longer periods of time.
Drink Lemon Water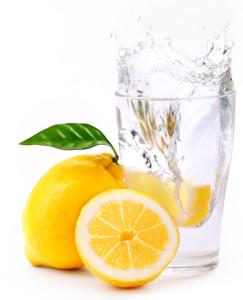 Spike your energy levels, physically and mentally, by drinking lemon water as soon as you wake up. Lemon water improves nutrient absorption in you stomach and gives you a steady, natural energy that lasts the length of the day. Lemons are packed with nutrients such as potassium, vitamin C, and antioxidants. Be careful not to damage your teeth; mix the lemon juice with a glass of water.
Limit Your Screen Time
If you spend most of your day in front of a computer screen, don't waste your morning time zoning out staring a screen as well. Checking social media in the morning isn't adding anything to your day. If you like keeping up with the news, read the paper or listen to the news while you continue to get ready. Limiting your screen time will also eliminate distractions like responding to emails and let's you focus on what you need to accomplish.
Set Daily Goals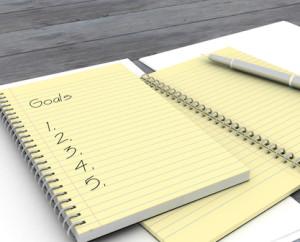 Make a list of goals and expectations you have for yourself for the upcoming day. Setting goals leads to creating a plan to reach your goals, puts your day's work into perspective, and helps you prioritize what's the most important to accomplish. If you have long term goals, review them on a daily basis as a reminder and renewed motivation.
Take Time for Yourself
You don't have to dread the morning. Include a short activity that brings you happiness. Check out the newspaper, read a chapter in a book, meditate, take the dog for a walk, whatever you want to do to enjoy little "me time." It will set the tone for the rest of the day and keep you emotionally fulfilled.
Make it a Routine
Find a routine that works for you and stick with it. These tips are a great starting point, but tweak as you go until you are satisfied with your morning rituals. Once your tasks become a habit, you'll accomplish them more efficiently and with less thought.

Start your day off on the right foot and you'll have a more productive day. Once you get to the office, keep up your efficiency with Coordinated's electronic document management, network monitoring services, and the rest of our unique solutions. Contact Coordinated Business Systems today to discuss creating a custom solution to fit your business's needs.