In our brave new age of light-speed worldwide communication, Cloud-synchronized file-sharing and cyborgs, it can be easy to get so involved in our work that we forget about our puny meat bodies. For all of our sophistication, however, your most important work asset is still your physical health and well-being. Too often, workplace safety is neglected until someone gets hurt, especially in offices and other workplaces where there's no obvious danger.


In cases like these, a harmful mentality can emerge where co-workers don't think take the proper steps to ensure workplace safety. They can't imagine the possibility of an accident happening to someone, so no one thinks about the shortcuts they're taking and how they might be creating a hazardous work environment. The most maddening thing about workplace accidents is usually how easily avoidable they would have been. Someone leaves a bag where it shouldn't be or leaves a half-full coffee mug on the edge of a desk, and then a bizarre sequence of Rube Goldberg-like coincidences unfold in rapid succession and someone gets hurt. Not only is the accident itself tragic, but when something like that happens, it can create a distrustful or fearful workplace atmosphere that will negatively impact your whole workforce's morale.

Basically, what we're saying is workplace injuries really suck. That's why it's important to take a couple simple precautions now, before you have to deal with all this later. These easy steps can help any workplace be safer, healthier and happier.



Keep Walkways Clear
This one sounds so simple you might think we're silly for including it. You'd be surprised. It doesn't matter how smart, self-assured or impressive you think someone is: we all trip sometimes. There's probably a deleted scene in Wall Street where Gordon Gekko trips over someone's lunch bag and faceplants. Make sure you and your co-workers watch where you leave your stuff. All it takes is one partially-obscured computer bag, and then Bill is prat-falling and his coffee is flying through the air right into Sandra's face. Ok, it probably won't be that dramatic but you get the idea.

This is especially important if you work in a cubicle or another shared work space. Never assume anyone is watching where they're going. Just because it seems silly and obvious doesn't mean it doesn't happen. Slips and falls are the leading cause of worker compensation claims. And they're so simple to prevent! Just make sure you don't leave anything where someone could trip over it, and encourage your co-workers to do the same.



Keep a Cleaning Schedule
Whenever there's a space that everyone uses but nobody lives in (hopefully), cleaning becomes a whole weird thing. Who's in charge of vacuuming? Moping? Doing dishes? Putting things away? Is it a zone defense scenario where we all do our own areas? Do I have to do it on certain days? How come Bill leaves his egg salad in the fridge every Friday?

Chances are, you've worked in an office where there's no SOP for cleaning duties, so everyone just kind of goes with the flow. It feels cool for awhile, in a "we're all adults" college dorm room sense, but then you start to get the smells. We know it can be awkward and kind of condescending, but creating a rotating office cleaning schedule is a really good idea for virtually every work environment. If it's a schedule, everyone knows exactly what they have to do and when, and you know who to hold accountable for that egg salad. Try giving everyone weekly duties ("Barbara: dishes," "Griffin: Fridge," etc.). That way, everything will get done and no one will feel like they're doing an unfair amount of cleaning. Plus, there's a lower chance someone will trip on a coffee spill and break their collarbone.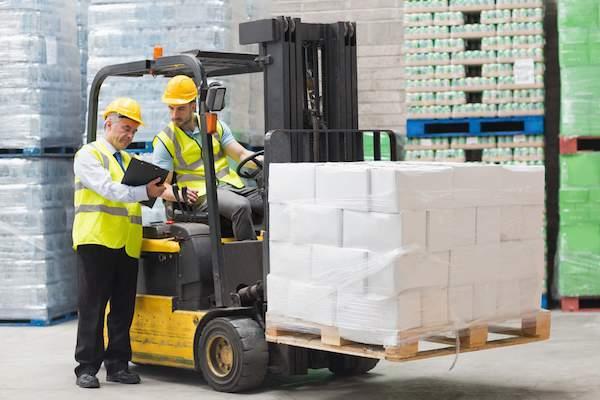 Teach Everyone How to Handle Dangerous Equipment
This is a big one that a lot of work places miss. It's understandable; if you don't need to know how to operate, say, a forklift or a conveyor belt, why would you need to know anything about it? You never know what you might need to know in case of an emergency, however. We're not saying every employee needs to know how to use every piece of equipment at your workplace, but training everyone to have at least a functional understanding of anything potentially hazardous is a really good idea. If something goes wrong and no one knows what to do, a minor inconvenience or a close call could turn into a disaster.

This is another good way to break the ice and encourage employee communication, too. Have the office expert give a presentation on each piece of equipment: what it is, what they use it for, what everyone else should know about it, what to do in case something is wrong with it, etc. Learning is fun! Well. Getting your hand caught in a shredder is much less fun.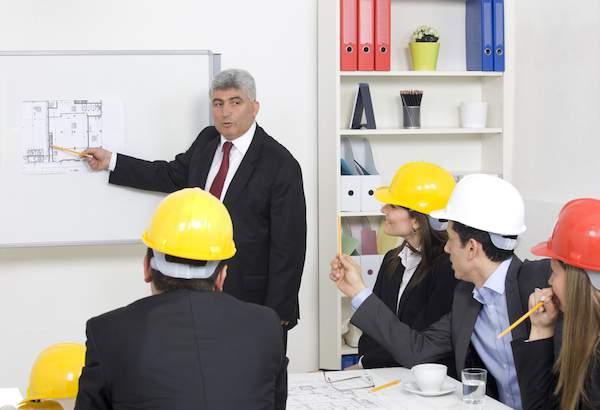 Schedule Meetings on Work Safety
This could sound nerdy to you, especially if you work somewhere where you don't think anyone could get hurt, but it's still a good idea. Not only is a work safety meeting a good chance to remind your co-workers of some simple ways (like these!) to improve workplace safety, scheduling regular meetings will help everyone keep work safety in mind every day.

If it's not reasonable to set aside time specifically to go over workplace safety, you could incorporate it into a regular office meeting. Meetings like these are also a good way to raise employee morale and foster a positive working environment. Remind your co-workers or employees that, no matter how important your jobs, they're even more important, and that's why you want to keep them safe. Your meeting will only come off as condescending or annoying if you approach it that way. As long as you explain clearly why you think the meeting is a good idea and talk with your co-workers instead of at them, you might be surprised at how receptive everyone will be to the idea. No one wants to get hurt or hurt someone else. Besides, being the nerdy office mom isn't that bad! Trust us...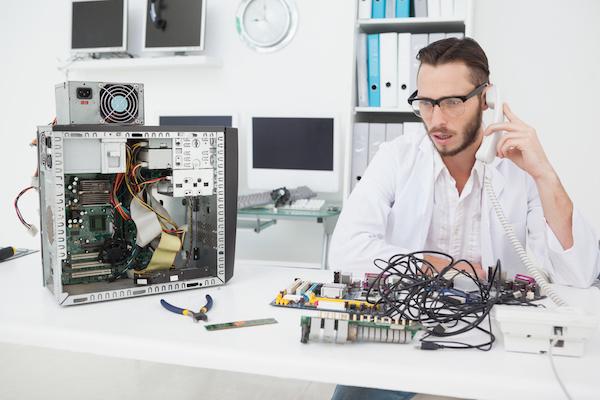 Address Problems Right Away
If you see a problem, don't wait: fix it or report it right away. Whether it's something like broken glass, a short in an electric cord or outlet or a malfunctioning piece of office equipment, the longer the problem goes unaddressed, the greater the chance that it'll hurt someone. The first step is to tell everyone.

Don't worry about embarrassment or shame; everyone makes mistakes. No one will be mad if you tell them you dropped a cup and had to sweep up broken glass. On the other hand, if Sandra steps on a piece of broken cup in the kitchen she'll have plenty of cause to be mad. That would be bad; not only would you feel much worse than if you had just told anyone, Sandra has a terrible temper and plays amateur rugby on weekends.

You should also strongly consider establishing a protocol to follow whenever anyone spots something that your office can't take care of on your own. Have the contact information for plumbers, electricians, tech support, poison control and emergency services in an easily accessible place. Train employees or co-workers in what to do in any number of emergency situations, such as a power outage, bomb threat, armed intruder or natural disaster. It never hurts to be over-prepared, but it can really hurt to be underprepared.


Work safety is not an exciting or sexy topic, but it is important. No matter what your job is, your co-workers or employees are the most important part of it. Taking care of each other is everyone's responsibility in a workplace, and there's an element of pride in that. We're all in this together. Just don't get too paranoid and build a post-apocalypse shelter in the boiler room. If you're trying to get organized at your work for safety or any other reason, check out Coordinated's file organizational services. If you need office equipment replaced, we have solutions for you too. Other questions? Contact us today.